Eye Emergencies in Palatine
Foreign objects or stabbing pains in your eye? Don't wait!
Experiencing a stab of pain in your eye?
Sudden changes in vision? Images appearing faded, blurry or foggy?
Got chemicals or another foreign object or substance in your eye?
Come visit Eyecare of Palatine for emergency eye care.
Our Palatine optometrists can help you preserve your vision and eye health.
We understand that accidents happen.
Our optometrists know exactly what to do to help you through your eye care emergency.
Whether it's a workplace accident, an at-home incident, or some other emergency requiring immediate attention, we're here to help you preserve your eye health and sight!
---
Give Your Eyes the Care They Deserve
Please call our practice to schedule with Dr. Gerowitz.
---
What To Do If You Have an Eye Emergency
First things first. Don't panic! Staying calm is the best way to help you think straight and help those around you to remain calm. Often, it's not necessary to go to an emergency room for eye emergencies. In fact, the vast majority of people who go to the emergency room for eye care could have received treatment from their local optometrist instead.
If you're unsure whether you're experiencing an eye emergency, give us a call immediately! Delay may increase the risk of serious complications and may result in vision loss.
Until you see your eye doctor or seek urgent care, avoid the following:
Don't try to remove an embedded object out of your eye
If your eye is injured, don't press on it or rub it
Dry cotton and sharp instruments such as tweezers should never be used on the eye.
Whether you've had a workplace accident or an at-home incident, our eye doctors are here to help
---
Urgent Eye Care in Palatine
Meet our Eye Doctors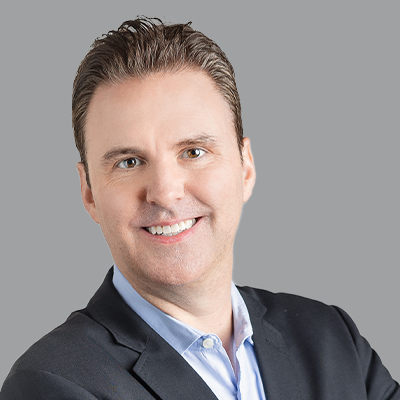 Monday

10:00 am - 5:00 pm

Tuesday

10:00 am - 5:00 pm

Wednesday

11:00 am - 7:00 pm

Thursday

10:00 am - 7:00 pm

Friday

8:00 am - 3:00 pm

Saturday

8:00 am - 3:00 pm

Sunday

Closed
VSP

Medicare

Spectera

Medicaid

EyeMed

Blue Cross
- Nov. 16, 2023
Amazing experience all around with Dr and staff!! Highly recommended!!!
- Nov. 06, 2023
Very convenient location. Been a patient of Dr. Gerowitz for close to 40 years!
- Aug. 21, 2023
My daughter's first ever eye exam went extremely well because of the patient and friendly staff at t
... Show More
his location. They took their time and helped her through the eye tests and she really loved the experience. Thank you for being so kind and caring cannot wait to return next year.
- Jul. 31, 2023
Dr. Kubicki is very personable and knowledgeable. We've been coming here for a couple years now and
... Show More
the staff has always been good with kids and adults alike. Bring a book for the small book library (take a book, leave a book) out front in case you see a good one.
- Jun. 12, 2023
Highly recommend!
- May. 03, 2023
Great doctor, very professional and kind staff!
- Apr. 12, 2023
I have done Ortho-K for less than 4 months and my eyesight has been way better than ever!
- Feb. 13, 2023
The staff there is soo friendly, very helpful and courteous. They have the nicest frames for eyeglas
... Show More
ses. I live in the City and always drive up to them every year for eye exam, personal eye wear and I even get my prescription safety glasses there. I highly recommend!
- Dec. 11, 2022
This is the doctor to go to if you need someone experienced. Gerowitz helped me with my dry eyes aft
... Show More
er visiting him I no longer feel uncomfortability and irritation in my eye. He was very supportive and professional. Gerowitz saw the issue in my eye that other eye doctors could not spot. Incredibly greatfull for his service!
- Dec. 05, 2022
We got recommended to Dr. Robert Gerowitz due to some special format on my son's cornea. My son is a
... Show More
n active athetic boy (snowboarding, ice hockey, biking, etc). My son has been using CRT lenses since he is 8 years old, but with the change in the cornea the CRT was not working. Dr. Gerowitz took his case with all attention and care. He was calm in dealing with a challenge situation. it took around 2-3 months of exams until Dr Gerowitz ordered the molds for my son. In a matter of weeks using the new molds my son got 20/20 vision. I am so pleased with Dr. Gerowitz. I strongly recommend him and his staff. Everyone is great! They understand urgency when there is one and work the best way to accommodate our needs. Thank Dr. Gerowitz for everything.
- Nov. 05, 2022
Dr.Kubicki and his staff are awesome. I love how easy and smooth it is to get an appointment and get
... Show More
seen. Dr Kubicki really takes his time with his patients in getting them examined correctly and making it as most comfortable as possible for children!
- Jul. 15, 2022
My daughter is currently wearing ortho-k. Her eyes of progressively has gone better. During this fir
... Show More
st week, she already has 20/20 vision which is very surprising. Before the procedure, she thought putting these lenses in your eyes would hurt and be really uncomfortable, but with the right technique it is super easy! Thank you Dr. Robert Gerowitz and the teams for what you do!
- Jul. 10, 2022
I have been coming here for years. And the Dr. Has always been friendly and helpful. The receptioni
... Show More
st are always friendly. Loved coming here since the first time I came. I get both glasses and contacts here.
- Jun. 03, 2022
Excellent staff and services.
- May. 26, 2022
Dr. Gerowitz is amazing at what he does, he is very attentive and catches so many details that may b
... Show More
e commonly overlooked. He has helped my daughter greatly. Recommend.
- May. 02, 2022
The staff is helpful, the location is convenient, and Dr. rob is excellent. My child has been in the
... Show More
Ortho-K program for one month, and she got 20/20 after the first week.
- Apr. 04, 2022
Dr. Kubicki and his team are phenomenal, very professional, and friendly. I had brought my non-Engli
... Show More
sh speaking grandma to the clinic and under Dr. Kubicki's care, she felt welcomed, respected, and most importantly, received the best care they could offer. Highly recommend this small business to support for your eye care needs!
- Mar. 31, 2022
Dr. Kubicki is the best! I can see everything now because of right prescription🙂 His exam was cor
... Show More
rect and very attentive. Thank you so much.
- Mar. 27, 2022
I have been Dr. Rob's client for a very long time and highly recommend him. Both he and his staff ar
... Show More
e knowledgeable, friendly and always professional. Dr. Rob recently recommended computer glasses for me to help me with my long hours on the computer ....and what a difference they make! Thank you Dr. Rob for taking great care of my eyes now for over 20 years! You are the very best.
- Feb. 20, 2022
Dr. Kubicki and his staff are professional and accommodating from start to finish. He's a perfec
... Show More
tionist who's not happy unless you are. I've never had such sharp corrected vision. Very pleased and would highly recommend ! Jeff Velick
Eye Emergencies FAQs
What is considered an eye emergency?
Eye emergencies are anything that may cause permanent damage to your eyes or vision without timely intervention from an eye care professional.
The most common types of eye emergencies include:
A blow, poke or other trauma to the eye
Sudden loss of vision in one or both eyes
Chemical spills in the eye
Foreign object embedded in the eye
Sudden appearance of light flashes or floaters
Contact lens lost in the eye
Does an eye infection require urgent care?
Symptoms of an eye infection typically include itching, burning, redness, crusty and watery eyes. See a Palatine eye doctor if your symptoms last over 4 days or if you experience intense pain, redness, blurred vision or light sensitivity.
What should I do if a foreign object enters my eye?
Most of the time, a person can easily remove debris from the eye by repeatedly blinking to get the debris out. If that doesn't work, you can wash your eye with saline (sterile salt water) to flush out any dust and dirt from your eye, or use streaming tap water.
However, to scratch your cornea while attempting to get an object out which can cause further site-threatening complications.
So the best thing you can do in this kind of eye emergency is to get to your eye doctor in Palatine as soon as possible.
---
Have an eye emergency?
Protect your vision by contacting Eyecare of Palatine in Palatine without delay!