Glaucoma Treatment in Palatine
Don't Let Glaucoma Rob You of Your Sight
What Is Glaucoma?
Glaucoma is one of the leading causes of blindness.
It's caused by fluid build-up and increased pressure within the eye that damages the optic nerve that progressively worsens your vision. This disease can cause severe, irreversible vision loss if left untreated.
In many cases, appropriate control and treatment can help prevent further damage to the eyes and protect your vision. Eyecare of Palatine offers several treatments to help address glaucoma. Learn more about the treatments we provide and contact us to schedule an appointment.
---
The 2 Main Types of Glaucoma
Open-angle glaucoma: the most common type. It is a lifelong condition that accounts for at least 90% of all glaucoma cases.
Angle-closure glaucoma: a rare form of the disease which requires immediate medical attention. It occurs when the angle is closed in many or most areas between the iris and cornea, which reduces fluid drainage and increases eye pressure.
---
Preserve Your Vision For Longer
Please call our practice to schedule with Dr. Gerowitz.
---
Glaucoma: The Sneaky Thief of Sight
There is a reason glaucoma is called "the sneaky thief of sight"--half the people with glaucoma don't even know they have it! Meaning, they may not have symptoms in the early stages.
At Eyecare of Palatine, we diagnose and help preserve your vision with cutting-edge glaucoma treatments that can slow the progression of the disease.
If you have a family history of glaucoma or have been diagnosed with glaucoma, contact us today.
---
What are the Signs of Glaucoma?
As mentioned earlier, glaucoma usually shows no symptoms in its early stages. When signs do manifest, it's usually loss of tunnel vision or peripheral vision. Unfortunately, by the time vision loss has occurred, it cannot be reversed.
That said, the less common angle-closure glaucoma does show a sudden onset of symptoms, including:
Extreme eye pain
Eye redness
Blurred vision
Nausea
If you experience any of these symptoms, seek prompt diagnosis and treatment by contacting Eyecare of Palatine in Palatine or visiting your nearest emergency room.
---
Who's at Risk for Glaucoma?
Age 40 +

The prevalence of glaucoma increases with age, with most glaucoma patients aged 40 and up. That said, there is a much rarer form of this disease (congenital glaucoma) that affects infants.

Family History & Ethnicity

Your risk for developing glaucoma is higher if you have a family history of the disease. Those of African American, Hispanic, Asian and Native American, and Indigenous Canadian descent have a higher risk of developing this disease.

Other Conditions

High myopia, hypertension and diabetes can increase the risk of developing glaucoma.

Eye Injury or Trauma

An eye injury, trauma or eye surgery can increase the likelihood of developing glaucoma.
---
Glaucoma Diagnosis & Treatment in Palatine
Meet our Eye Doctors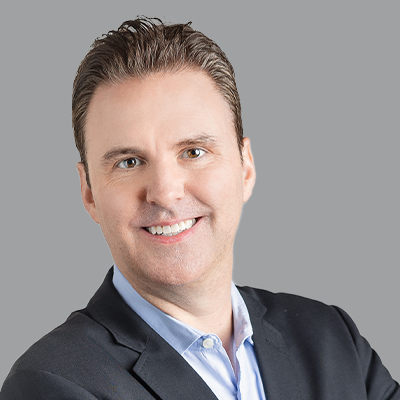 Monday

10:00 am - 5:00 pm

Tuesday

10:00 am - 5:00 pm

Wednesday

11:00 am - 7:00 pm

Thursday

10:00 am - 7:00 pm

Friday

8:00 am - 3:00 pm

Saturday

8:00 am - 3:00 pm

Sunday

Closed
VSP

Medicare

Spectera

Medicaid

EyeMed

Blue Cross
---
Common Glaucoma Treatments
There is currently no cure for glaucoma. However, several treatments are available to prevent the progression of this sight-robbing condition. With the right care, you have a higher chance of managing your glaucoma and preserving your vision.
Common treatments include:
Eye Drops
Your optometrist will prescribe eye drops to help regulate pressure inside the eye by decreasing fluid production and/or improving drainage.
Laser Surgery
If eye drops aren't doing enough to reduce intraocular pressure or intraocular temperature in open-angle glaucoma, laser surgery may be an option. Selective laser trabeculoplasty (SLT) opens up the drainage system in the eye to reduce pressure.
SLT is successful in 80% of cases and can reduce eye pressure by 20%.
Other Surgeries
If a laser procedure or eye drops do not lower eye pressure to the desired level, your eye doctor may recommend one of the following surgeries:
Incision Surgery
Minimally invasive glaucoma surgery (MIGS)
Glaucoma Drainage Implants
- Nov. 16, 2023
Amazing experience all around with Dr and staff!! Highly recommended!!!
- Nov. 06, 2023
Very convenient location. Been a patient of Dr. Gerowitz for close to 40 years!
- Aug. 21, 2023
My daughter's first ever eye exam went extremely well because of the patient and friendly staff at t
... Show More
his location. They took their time and helped her through the eye tests and she really loved the experience. Thank you for being so kind and caring cannot wait to return next year.
- Jul. 31, 2023
Dr. Kubicki is very personable and knowledgeable. We've been coming here for a couple years now and
... Show More
the staff has always been good with kids and adults alike. Bring a book for the small book library (take a book, leave a book) out front in case you see a good one.
- Jun. 12, 2023
Highly recommend!
- May. 03, 2023
Great doctor, very professional and kind staff!
- Apr. 12, 2023
I have done Ortho-K for less than 4 months and my eyesight has been way better than ever!
- Feb. 13, 2023
The staff there is soo friendly, very helpful and courteous. They have the nicest frames for eyeglas
... Show More
ses. I live in the City and always drive up to them every year for eye exam, personal eye wear and I even get my prescription safety glasses there. I highly recommend!
- Dec. 11, 2022
This is the doctor to go to if you need someone experienced. Gerowitz helped me with my dry eyes aft
... Show More
er visiting him I no longer feel uncomfortability and irritation in my eye. He was very supportive and professional. Gerowitz saw the issue in my eye that other eye doctors could not spot. Incredibly greatfull for his service!
- Dec. 05, 2022
We got recommended to Dr. Robert Gerowitz due to some special format on my son's cornea. My son is a
... Show More
n active athetic boy (snowboarding, ice hockey, biking, etc). My son has been using CRT lenses since he is 8 years old, but with the change in the cornea the CRT was not working. Dr. Gerowitz took his case with all attention and care. He was calm in dealing with a challenge situation. it took around 2-3 months of exams until Dr Gerowitz ordered the molds for my son. In a matter of weeks using the new molds my son got 20/20 vision. I am so pleased with Dr. Gerowitz. I strongly recommend him and his staff. Everyone is great! They understand urgency when there is one and work the best way to accommodate our needs. Thank Dr. Gerowitz for everything.
- Nov. 05, 2022
Dr.Kubicki and his staff are awesome. I love how easy and smooth it is to get an appointment and get
... Show More
seen. Dr Kubicki really takes his time with his patients in getting them examined correctly and making it as most comfortable as possible for children!
- Jul. 15, 2022
My daughter is currently wearing ortho-k. Her eyes of progressively has gone better. During this fir
... Show More
st week, she already has 20/20 vision which is very surprising. Before the procedure, she thought putting these lenses in your eyes would hurt and be really uncomfortable, but with the right technique it is super easy! Thank you Dr. Robert Gerowitz and the teams for what you do!
- Jul. 10, 2022
I have been coming here for years. And the Dr. Has always been friendly and helpful. The receptioni
... Show More
st are always friendly. Loved coming here since the first time I came. I get both glasses and contacts here.
- Jun. 03, 2022
Excellent staff and services.
- May. 26, 2022
Dr. Gerowitz is amazing at what he does, he is very attentive and catches so many details that may b
... Show More
e commonly overlooked. He has helped my daughter greatly. Recommend.
- May. 02, 2022
The staff is helpful, the location is convenient, and Dr. rob is excellent. My child has been in the
... Show More
Ortho-K program for one month, and she got 20/20 after the first week.
- Apr. 04, 2022
Dr. Kubicki and his team are phenomenal, very professional, and friendly. I had brought my non-Engli
... Show More
sh speaking grandma to the clinic and under Dr. Kubicki's care, she felt welcomed, respected, and most importantly, received the best care they could offer. Highly recommend this small business to support for your eye care needs!
- Mar. 31, 2022
Dr. Kubicki is the best! I can see everything now because of right prescription🙂 His exam was cor
... Show More
rect and very attentive. Thank you so much.
- Mar. 27, 2022
I have been Dr. Rob's client for a very long time and highly recommend him. Both he and his staff ar
... Show More
e knowledgeable, friendly and always professional. Dr. Rob recently recommended computer glasses for me to help me with my long hours on the computer ....and what a difference they make! Thank you Dr. Rob for taking great care of my eyes now for over 20 years! You are the very best.
- Feb. 20, 2022
Dr. Kubicki and his staff are professional and accommodating from start to finish. He's a perfec
... Show More
tionist who's not happy unless you are. I've never had such sharp corrected vision. Very pleased and would highly recommend ! Jeff Velick
Glaucoma Testing Treatment FAQs
How does an eye doctor diagnose glaucoma?
Since glaucoma has no side effects early on, it is essential for people with a family history of risk factors for glaucoma to get tested. The following tests diagnose glaucoma:
Tonometry: measures the pressure inside the eye (intraocular pressure or IOP)
Ophthalmoscopy (dilated eye exam): examines the shape and color of the optic nerve
Perimetry: measures your field of vision
Gonioscopy: checks the angle where the iris meets the cornea
Pachymetry: determines the thickness of the cornea to better evaluate eye pressure.
What foods should you avoid if you have glaucoma?
The following are the foods every glaucoma patient should consider avoiding immediately. It should help keep your optic nerve healthy and minimize eye pressure.
Caffeine - certain studies show that caffeine contributes to increased intraocular pressure.
Saturated fats - a diet high in saturated fats can lead to weight gain, which not only increases intraocular pressure but also cholesterol levels.
Trans fats - try to limit your consumption of trans fats because they can also raise cholesterol levels
Salt - make sure to consume salt sparingly, as increased blood pressure can indirectly lead to intraocular pressure.
What percentage of glaucoma patients go blind?
About 60% of patients diagnosed with glaucoma will eventually lose some vision.
However, the rate of legal blindness among glaucoma patients is 5%. Getting effective treatment early on will greatly increase your ability to preserve and maximize your vision.
---
Don't lose sight of your future.
With early detection and treatment, glaucoma can be controlled.